After years in prison and subsequent hardships, Ray has a new identity and has made a new life for himself, thinking that he cannot be found. Una has thought of nothing else. Upon seeing a photo of Ray in a magazine, she has arrived unannounced at his office.
Guilt, rage, and raw emotions run high as they recollect the illegal relationship they had fifteen years ago, when she was twelve and he was forty. Moral judgment is suspended until the end in a play that never shies away from the shattering consequences of the past. Questions far outnumber answers in this dark drama.
Decadent has commissioned theatre educator Dani Gill to curate an outreach programme that will offer context for this complex and challenging work. It will be available for audiences to view online before attending Blackbird.
"Blackbird is a stunning play, dense with philosophical and ethical issues about human sexuality." – Irish Theatre Magazine
with Declan Conlon as Ray and Maeve Fitzgerald as Una
TOUR DATES: APRIL, MAY, JUNE 2022
______________________________________________________________________
Belltable, Limerick   Thu 28, Fri 29, Sat 30 April
______________________________________________________________________
The Everyman, Cork – Thu 5 & Fri 6 May
______________________________________________________________________
Ballydehob Community Hall, Cork – Sat 7 May       
______________________________________________________________________
Town Hall Theatre, Galway –   Tue 10 May       
______________________________________________________________________
National Opera House, Wexford  – Thu 12 May         
______________________________________________________________________
Town Hall, Cavan – Tue 17 May
______________________________________________________________________
Hawk's Well Theatre, Sligo – Thu 19 May       
______________________________________________________________________
Nenagh Arts Centre, Tipperary – Fri 20 & Sat 21 May      
______________________________________________________________________
Gaiety Theatre, Dublin – Tue 24 – Sat 28 May
______________________________________________________________________
Town Hall Theatre, Westport, Mayo – Wed 1 June  
______________________________________________________________________
Ballina Arts Centre, Mayo – Thu 2 June  
______________________________________________________________________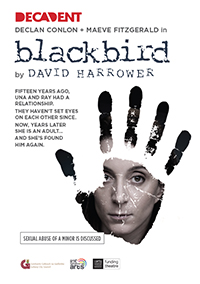 Download Programme